Mrs. Bonser's Egg Noodles Retail
Mrs. Bonser's Noodles is available at grocery stores and retailers around the Midwest including your local Hy-Vee, Fareway and Price Choppers.
Our products are also available in many different independent retailers in Iowa, Minnesota, Wisconsin, Kansas, Missouri, Nebraska, South Dakota, Illinois, North Dakota, Wyoming and Colorado.
Locations
Hy-Vee (Iowa, Illinois, Missouri, Kansas, Nebraska, South Dakota, Minnesota, and Wisconsin) Not in every store.
Fareway (Iowa, Illinois, Minnesota, Missouri, Nebraska, and South Dakota) In Most Stores.
Ball's Price Choppers
McKeevers Price Choppers (Kansas City, MO)

Price Choppers (Iowa)

Sunshine Foods
C & R Supermarket
Ball's Hen Houses (Kansas City, MO)
If you are interested in seeing our products in your local retailer, let them know about us and have them contact us here. We'd be happy to help them provide our noodles to your community.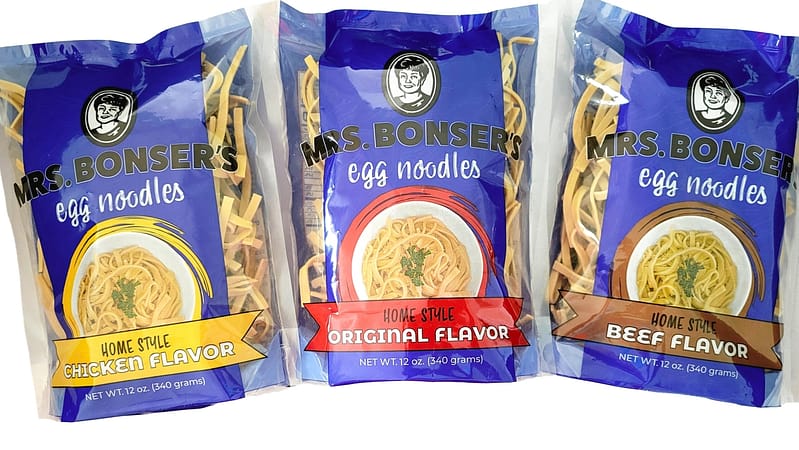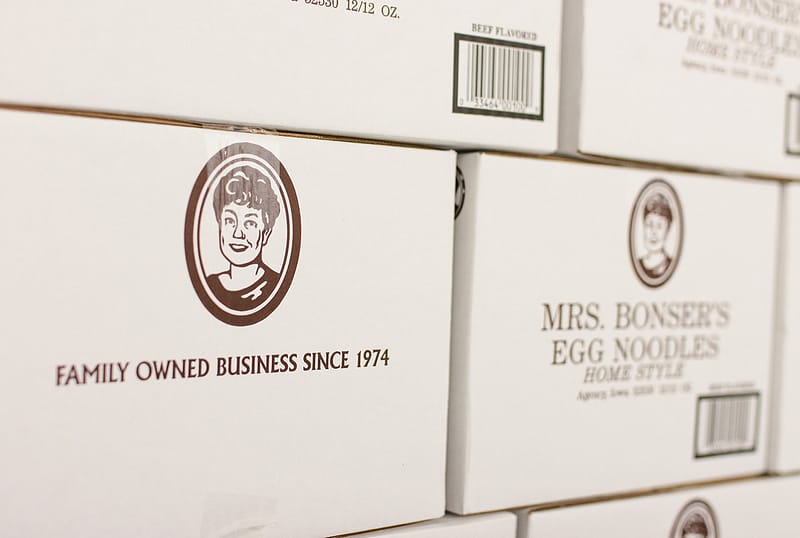 Home Consumers
Don't have a retailer near you? We're sorry to hear that, but the good news is we can deliver our famous, homestyle noodles directly to you. The quantities you'll order will need to be slightly larger, but we are happy fill an order and ship direct to your door.
If you want to place an order, aren't sure how much to order or have any other questions about delivery, simply reach out to chat with our team.
Food Service
Schools, restaurants, nursing homes and other food service venues find the most cost-effective way to get our noodles is by ordering them through their favorite stocking food distributors.